The following employees reveal how they landed their current job and what it's like to work for the "Best Company".
Annie Parsons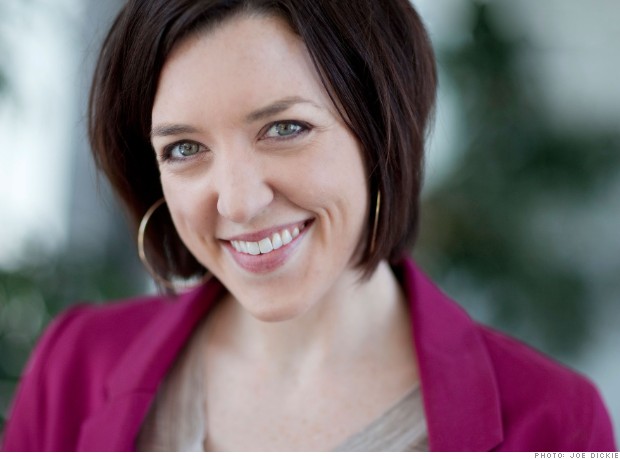 Company: General Mills
Best Companies rank: 64
Role: Community host, Larabar
Age: 31
In 2010, Annie Parsons unknowingly submitted to General Mills as unorthodox a resume as it gets. The food company had just announced that it officially had retired its Cocoa Mole Larabar flavor. It had just a few dozen boxes of the fruit and nut bars left and invited fans on Facebook to vie for the limited supply. Parsons, a country music songwriter, submitted a song.
Cocoa Mole, Parsons wrote in the song, is the "best Larabar I ever tasted."
The company responded by sending Parsons several boxes of the discontinued flavor. "I thought that'd be the end of it," says Parsons.
But a few months later General Mills asked Parsons to write several more songs about its Larabars and perform them at a natural foods trade show in California. A job offer followed in late 2011. General Mills wanted Parsons to work as the Larabar community host.
"My first reaction was that I wasn't looking for another job," recalls Parsons, who had no marketing experience at the time and was happy with her day job in tech support at an email marketer. But the opportunities associated with being the consumer-facing voice of the Larabar brand—like traveling to a fair trade cocoa farm in the Dominican Republican—won her over.
Before she worked at General Mills, Parson was already eating several Larabars a week. Now, she says, "it's one a day," all for the sake of the brand, of course. "It's a lot easier to be enthusiastic about a product that you personally love."
Jim Barton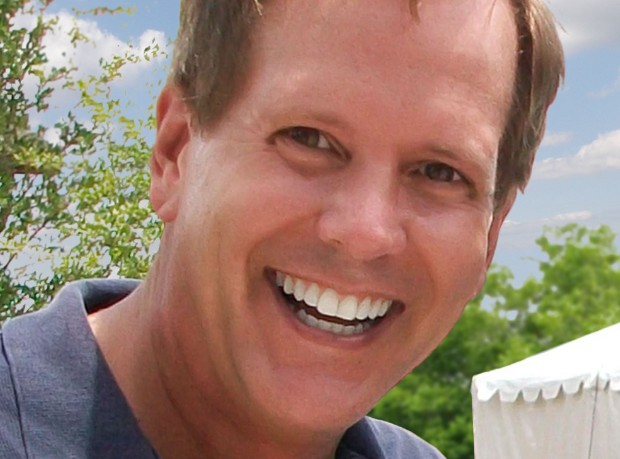 Company: David Weekley Homes
Best Companies rank: 13
Role: Sales consultant
Age: 51
Jim Barton had loved home design for as long as he could remember, as far back as when he played with Lincoln Logs and Legos. But the math skills he'd need to be an architect weren't nearly as prevalent. He worked in advertising after college, but on a drive through New Jersey, his love of construction and home building resurfaced. After passing a site for new home construction and having a conversation with the developer, Barton decided on somewhat of a whim to purchase two lots and try his amateur hand at his life-long dream.
The risk was worth it. After building his first home on one lot and flipping the other, Barton started his own home building company that specialized in historic reproductions. It was an outlet for his design ideas, minus the math. He'd draw up the plans; an architect would execute them.
After 18 years of working for himself in the northeast, Barton decided in 2006 he needed to be closer to his parents in Houston, so he closed his business and moved. In 2013, Barton felt the itch to get back to work. A longtime friend said Barton would be a perfect fit at her former employer, home developer David Weekley Homes. "It was sort of like getting set up on a blind date. Your friend tells you how wonderful Sue is, but you never know if you're going to feel the same way," Barton says. After three months of interviews, Barton and DWH turned out to be a perfect match.
DWH hired Barton as a sales consultant in August 2013 in its build-on-your-lot division. He works with customers who already own a lot of land and want David Weekley to build a home on it. And he still gets to tap his creative side by customizing a home's finishes to the customer's specifications.
Afton Jacobson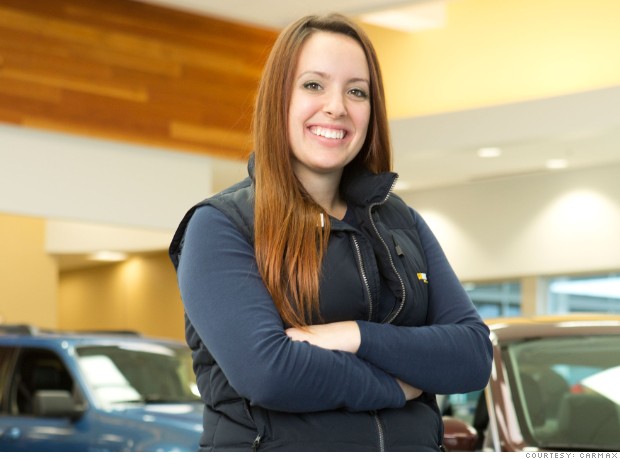 Company: CarMax
Best Companies rank: 54
Role: Sales Manager
Age: 26
Just prior to graduating college in 2010, Jacobson was looking for a job. With a degree in financial services, her goal was to land a gig as an advisor at a financial firm. As the hunt grew fruitless, she decided she'd look for an interim position — one with benefits — to pay the bills as she continued her search for her dream role.
At the urging of her dad, she applied online to a business office opening at CarMax in her hometown of Dayton, Ohio. "Mentally, I was considering it a stepping stone," says Jacobson. She had a job offer within five days.
Though she applied for a business office position, a sales manager convinced Jacobson into taking a sales consultant role, given her prior experience at a summer job selling pools and spas.
About six months after starting as a sales consultant, Jacobson was promoted to a sales mentor, a job that allowed her to help train new hires. A little more than a year later she became a sales-manager-in-training, and in August 2012 she graduated to the sales manager title, which means she oversees other sales consultants.
More than three years and three promotions later, her interim job has turned into the career she'd always wanted. Jacobson's goal to be in financial services was based on her desire to help people, and that's what she's doing now, she says, by helping customers find the right vehicle and appropriate payment plan.
Are you working your dream job? If so, we'd love to hear what it is and why your job is the best! Please leave your comment in the space provided below. Share this article with your friends and family on Facebook and Twitter. Your comments or question could be chosen as our featured Money Question Monday and a phone call by financial expert Heather Wagenhals could dial your way to be live on the Unlock Your Wealth Radio Show.
Original article courtesy of money.cnn.com.