The real question remains, would your rather tell someone your total weight or your total credit card balance?
A recent survey by the National Foundation for Credit Counseling found that nearly 40 percent of Americans are more embarrassed about their credit card debt than their age, weight, credit score or bank balance. Surprisingly, credit score came in second with 30 percent of the vote.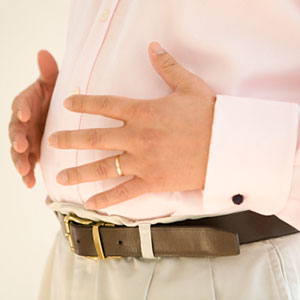 Just 12 percent of respondents said their weight was the most embarrassing. And only 10 percent indicated their bank balance was humiliating.
The results of the NFCC survey are telling, according to Gail Cunningham, NFCC spokesperson.
"Since consumers revealed that the two facts they'd be most embarrassed to admit are related to credit, it is obvious that they are not comfortable with how they are currently managing their money," she said in a statement.
CBS MoneyWatch said credit card debt is still a conversational taboo, likely because of the amount of credit card debt people rack up.
The average household carries $7,087 in credit card debt, with the country's total credit card indebtedness mounting to $854.2 billion. After mortgages and students loans, this makes it the third-biggest debt market, according to the personal finance website NerdWallet.
So, what are you willing to share? Your weight or your debt?
Now, we want to hear from you! Would like to share your opinion or make a comment on the Unlock Your Wealth Radio Show? If so, then please leave your comment or questions in the space provided below and share this article with your friends and family on Facebook and Twitter. Your comments or question could be chosen as our featured Money Question Monday and a phone call by financial expert Heather Wagenhals could dial your way to be live on the Unlock Your Wealth Radio Show.
Source: MSN Money