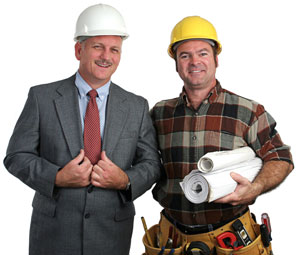 TRAVELERS REST, S.C. –Whether its minor repairs or major renovations, experts say homeowners looking for a contractor need to do their homework to avoid being swindled, ripped-off or cheated.
"You want to make sure that you check these people out. Verify their insurance information and verify they are licensed and bonded," says Phae Moore, Executive Director of the National Center for the Prevention of Home Improvement Fraud.
RELATED: Home Depot Criminals Attacking People's Bank Accounts
NCPHIF is a non-profit organization whose mission is to educate communities on how to protect themselves from home repair nightmares.
Moore says roofing scams are one of consumer's top complaints, especially in South Carolina. The problem became so troublesome, state lawmakers passed new regulations last year that protect homeowners against bogus roofers.
"Unfortunately, people get taken advantage of," says Glenn Johnson of Piedmont. "I am trying to dot the I's and cross the T's, so I have the least amount of chance of losing money."
Johnson says he wants to begin flipping houses and he can't afford to become a victim of fraud.
He attended Moore's workshop "How to Find, Hire, Work With and Pay Contractors to Avoid Home Repair Scams" Saturday in Traveler's Rest.
"I definitely hope that I will not be scammed," Johnson said.
RELATED: Heather Wagenhals Warns Listeners of Credit Card Hackers
Before signing with a general contractor regardless of the job, Moore recommends getting references from their last three clients.
She also says to make sure you fully understand the terms of the contract, and don't pay anything up front.
"Legitimate contractors typically have a relationship already established with local suppliers, so unless they are flying in your marble from Italy, they are going down the street to get the materials. Why not meet them down there and pay for it yourself?"
Moore says once construction is underway you need to remain diligent. If you become unsure about the quality of work, hire a certified third-party inspector to check out the project. While it will cost you a little, it could also save you a lot.
Other types of scams you need to be aware of right now, according to the Better Business Bureau:
Chimney Sweeping: less reputable companies often offer specials then tell homeowners their chimney needs expensive repairs.
RELATED: Mortgage Fraud Continues 
Free Energy Audits: con artists have been known to misrepresent themselves as being from a local utility. The goal is to "trick" you into paying for pricey and sometimes unnecessary fixes.
Ductwork Cleaning: if done incorrectly, you could be on the hook for hundreds of dollars, if not more. Experts say in many cases this service isn't needed. But if you're overdue for this cleaning, make sure you vet a professional to do this job.
Now, we want to hear from you! Would like to share your opinion or make a comment on the Unlock Your Wealth Radio Show? If so, then please leave your comment or questions in the space provided below and share this article with your friends and family on Facebook and Twitter. Your comments or question could be chosen as our featured Money Question Monday and a phone call by financial expert Heather Wagenhals could dial your way to be live on the Unlock Your Wealth Radio Show.