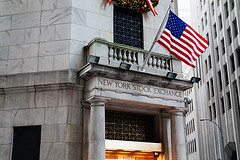 Forbes – Here's a list of top lies that money managers and individual investors use to justify their poor performance. Here are some favorites from money manager Ben Carlson, as posted on the insightful blog Pragmatic Capitalism:
* If only I would have taken my own advice…I'm not wrong, the market is. You'll see.
* Investing is easy. I can predict when the next correction is coming.
* I'll invest when there's more certainty in the economy…If the politicians would just get their act together the markets would take off.
* I can time the tops and bottoms in the markets and I never make emotional decisions… I can predict where the markets are going next.
* If I just try harder, my performance will improve…I knew I should have sold that stock before the latest earnings release.
* I know where interest rates are going…Don't worry, I can ignore the noise.
* I have a good handle on my tolerance for risk…My risk tolerance doesn't change based on changes in the market…My strategy works well in every market environment.
The bottom line on all of these myths, courtesy of Forbes contributor, John Wasik,  "Don't try to beat the market. Don't think you're going to outsmart all of the pros, big banks and hedge fund gurus by timing the market."
Choose the amount of risk you want to take — balanced between stocks, bonds and real estate — and stick to your plan. Invest in index funds like the Vanguard Total Stock Market ETF (VTI), which owns nearly 4,000 U.S. stocks and charges you only 0.05% annually for expenses.
There's no need to tell yourself a lie when you know the truth.
Now, we want to hear from you! Would like to share your opinion or make a comment on the Unlock Your Wealth Radio Show? If so, then please leave your comment or questions in the space provided below and share this article with your friends and family on Facebook and Twitter. Your comments or question could be chosen as our featured Money Question Monday and a phone call by financial expert Heather Wagenhals could dial your way to be live on the Unlock Your Wealth Radio Show.
photo credit: danielfoster437 via photopin cc