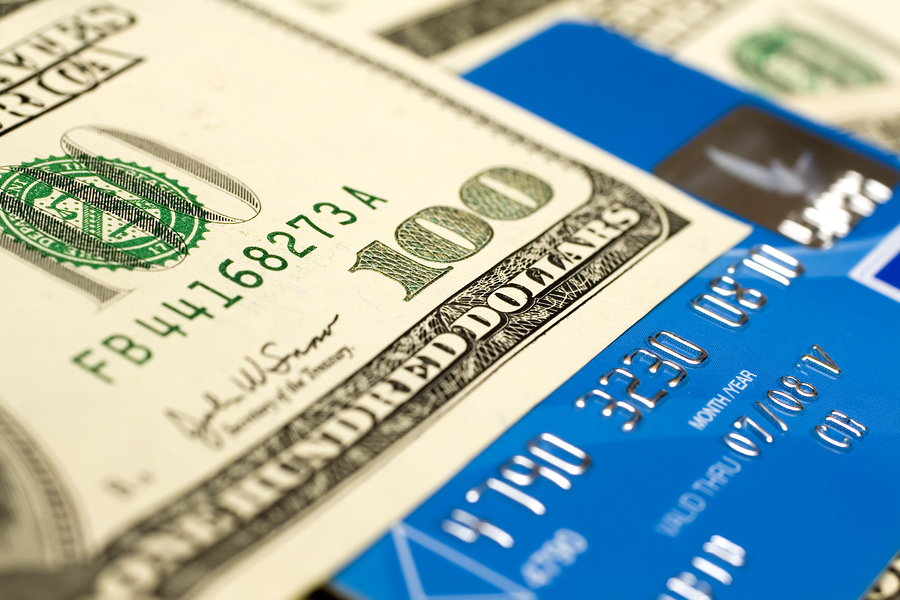 Next Advisor – Do you ever wonder why the wealthy would have a need for credit when they can probably just use cash? Well, it turns out that they still need to build and maintain healthy credit habits just like everyone else in order to manage and expand their wealth. Because they use credit to benefit themselves, they've learned to develop healthy credit habits. Lucky for you, we've detailed these habits below so you can maintain healthy credit just as the wealthy do.
RELATED: Pay No Interest Until 2016 With These Credit Cards
1. Always use a credit card with great rewards.
When it comes to using a credit card, the wealthy have learned how to use them to work in their favor. What's the secret? Credit card rewards. By using rewards credit cards strategically, they can get the most bang for their buck by earning cash or even vacations.
How do I know which card to use where?
The types of rewards you earn will dictate where you use the card. To make it easier, we've detailed the best cards to use at the grocery store, gas pump and all other purchases here.
Best for groceries: Blue Cash Preferred Card from American Express
Earn the most at the supermarket with the Blue Cash Preferred Card from American Express (a NextAdvisor advertiser). This card will earn you a mind-boggling 6% cash back at supermarkets (up to $6,000/year), 3% at gas stations, 3% at select department stores and 1% cash back on other purchases. By opening the card, you'll get one year of Amazon Prime, plus $100 cash back when you spend $1,000 within the first three months. As if that isn't enough, Blue Cash Preferred also has a 0% intro APR for a generous 15 months. This card does have a $75 annual fee, but for most people, it's well worth it.
Best for gas: BankAmericard Cash Rewards
When it's comes to earning rewards at the gas pump, the BankAmericard cash rewards card is the best option. With this card, you'll earn 3% cash back on gas, 2% on grocery store purchases (for the first $1,500 in combined grocery store and gas purchases each quarter) and 1% on all other purchases. On top of the generous cash back, you'll get a $100 cash rewards bonus after you spend at least $500 on purchases within the first 90 days. Lastly, the BankAmericard gives you a 0% intro APR for 12 billing cycles and has no annual fee.
Best for all purchases: Barclaycard Arrival Plus World Mastercard or Citi Double Cash Card
If you'd like to earn points that can be used on your next vacation, then the Barclaycard Arrival Plus World Mastercard is best option for you. Not only does this card earn you 2 points per every $1 on any purchase, but it also has no travel restrictions or blackout dates. In addition, you'll also get 40,000 bonus miles — that's worth $400 in travel credit — when you spend $3,000 on purchases within the first 90 days. And to top it off, the card is equipped with chip-and-PIN technology, which means you can securely and easily use it when you travel. It has a $89 annual fee but it's waived the first year.
If you'd rather earn cash back on every purchase, the Citi Double Cash Card (a NextAdvisor advertiser) is the best fit for you. This card earns you an effective 2% cash back on all purchases. We call it effective because you'll earn 1% when you make a purchase and an additional 1% when you pay for that purchase. On top of the generous cash back, you get a 0% intro APR for a lengthy 15 months and no annual fee.
RELATED: 5 Habits of Highly Effective Credit Card Users
2. Never pay credit card interest.
The wealthy have developed two ways to use and pay their cards so they don't ever pay interest. The first is rather simple: they only use their card for things they're certain that they could pay for with cash. By doing this, they're able to pay off the balance each month, which allows them to still earn rewards, as described above, without paying the interest.
The second way is by using a card with a 0% intro APR for any large purchase they're planning to make. This method not only will allow them to pay no interest for an extended period of time, but earn cash back or points on their purchase if they open a card that also offers rewards, such as the Citi Double Cash Card. Not sure which cards offer the longest intro APR? We've detailed two of the top options here.
Longest intro APR: Citi Simplicity Card
When it comes to longest APR, the Citi Simplicity Card (a NextAdvisor advertiser) is the best of the bunch. With this card, you'll get a 0% intro APR on purchases and balance transfers for 18 months. Although the Citi Simplicity Card does not earn you rewards, it makes up for that with no late fees, penalty rate or annual fee — ever. So if you are accidentally late on a payment, you won't be penalized in any way.
Runner-up: Chase Slate
Although it doesn't offer as long as an APR as the Citi Simplicity Card, Chase Slate still gives it a run for its money. That being said, with it's 15-month 0% intro APR on purchases and balance transfers, you can't really go wrong with Chase Slate. Besides being a solid option for paying no interest on large purchases, this card is also an excellent option for someone looking to save money on interest by transferring a balance from one card to this one. And if you complete a transfer within 30 days, you'll get a $0 intro balance transfer fee, which saves you from the $5 or 3% fee of the total balance transferred.
RELATED: Reduce Credit Card Fraud in One Step
3. Know their credit score and keep it high to get the lowest rates.
This is another one of the wealthy's credit habits that most people haven't developed yet. Most people know that you can get a free copy of your credit report from AnnualCreditReport.com once per year, but not everyone knows that the legally-mandated credit report does not include your credit score. So how do you check it? There are a variety of ways to get access to your credit score, such as signing up for a free trial of a credit report monitoring service. Many people don't realize, however, that you can get a credit card that includes updated FICO scores with your statement. Only a handful of credit cards offer this feature. One of the best options in terms of cards and monthly FICO score updates is one of the Discover it cards. And with more than four cash back cards to choose from, you'll be able to find the best card for your needs and stay up-to-date on your score.
What's the benefit of knowing my credit score? 
There are many benefits to knowing your credit score, but the main is being able to maintain your high score so you can qualify for more credit as well as pay less interest, which is directly correlated to your score, on any credit you may open or already have. Another reason is to help you detect potential fraud on your credit reports. Because you'll be getting updates on your credit score monthly, you'll be able to recognize when it has dramatically changed. If this wasn't a direct result of how you used your credit, then you'll know that it was fraud and you can take the appropriate action to report it.
4. Don't max out their credit cards.
This is one of the major credit card mistakes that most consumers fall into, but the wealthy know to avoid it. Maxing out your credit cards can not only make you more vulnerable to potentially going over your limit, but it also is not so great for your credit. Why you ask? Well, it turns out that about 30% of your credit score is influenced by your credit utilization ratio, which compares your total used credit to your total available to provide a percentage on how risky you may be to loan money to.
The wealthy know that the more credit they use, the less likely their chances are to get a new loan or credit card so they make sure to only use the recommended 30% or less of their total balance. And in the event that they go over 30% of their credit balance, they pay it down as quickly as they can. That way their high balances won't have a negative impact on their credit score.
RELATED: Zwipe – Fingerprint Sensor on Credit Cards
5. Have multiple credit cards.
One of the easiest ways to build your credit is to have multiple credit cards, which is no secret to the wealthy. By having multiple credit cards, you're able to raise your credit utilization ration because you'll have more available credit. In addition, by paying all of the bills on time, you'll be able to prove to lenders that you're a trustworthy borrower.
But having multiple cards isn't enough. You also need to use each of the cards regularly to keep them open and active. That's where habit No. 1 steps in. By using multiple cards based on the rewards they will earn, the wealthy are able to not only get excellent rewards, but also build and maintain a strong credit history. Of course, not paying some of those bills on time will have a negative effect on your credit, so making sure to stay on top of all your credit accounts is critical.
Disclaimer: This content is not provided or commissioned by the credit card issuer. Opinions expressed here are author's alone, not those of the credit card issuer, and have not been reviewed, approved or otherwise endorsed by the credit card issuer. This content was accurate at the time of this post, but card terms and conditions may change at any time. This site may be compensated through the credit card issuer Affiliate Program.
Now, we want to hear from you! Would like to share your opinion or make a comment on the Unlock Your Wealth Radio Show? If so, then please leave your comment or questions in the space provided below and share this article with your friends and family on Facebook and Twitter. Your comments or question could be chosen as our featured Money Question Monday and a phone call by financial expert Heather Wagenhals could dial your way to be live on the Unlock Your Wealth Radio Show.