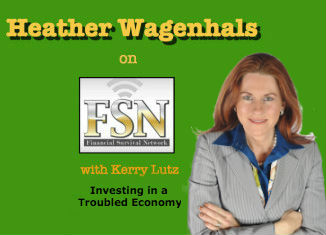 Kerry Lutz welcomes Heather Wagenhals  to the Financial Survival Network, warning listeners of the latest scams and fraud alerts. Heather talks about how millions of homeowners got burned during the Great Recession but real estate can still be the best investment available to the average American. You need to look for cashflow not windfalls!
Heather and Kerry also talk about the Verizon and IRS scams. They're like the EveryReady Bunny. They'll keep going and going until everyone has been hit or at least attempted to be hit up.
CLICK HERE to listen to this interview on the Financial Survival Network!