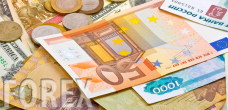 Washington, DC – The U.S. Commodity Futures Trading Commission (CFTC) recently announced Judge Sheri Polster Chappell, of the U.S. District Court for the Middle District of Florida, entered an emergency restraining Order freezing assets and prohibiting the destruction or concealment of books and records of Defendants Dorian A. Garcia, and his companies, DG Wealth Management (DG Wealth), Macroquantum Capital LLC, and UKUSA Currency Fund LP, all of Naples, Florida. The judge set a hearing date for April 29, 2015.
The Court's Order arises from a CFTC Complaint filed under seal on April 14, 2015, charging the Defendants with fraud in connection with their solicitation of customers for their foreign currency (forex) and options trading pools, misappropriation of customer funds, and their issuance of false statements and registration violations, in violation of the Commodity Exchange Act and CFTC Regulations.
RELATED: CFTC Charges California Residents and Their Companies with Fraud and Registration Violations
According to the CFTC Complaint, the Defendants fraudulently solicited approximately $4.7 million from at least 80 customers to invest in forex and options pools beginning as early as May 2010. The Complaint alleges that Garcia made a number of misrepresentations to those he solicited, including: (1) falsely promising them that their principal was protected with a large collateral account; (2) misrepresenting the total amount of funds he had under management; (3) falsely reporting large profits in existing trading accounts; and (4) failing to disclose that he misappropriated investor funds. Many of Garcia's misrepresentations were contained within bank and trading firm account statements that he emailed to investors that were falsified to reflect exaggerated account balances.
The CFTC Complaint alleges that Garcia returned nearly $2.1 million to investors in a manner akin to a Ponzi scheme and misappropriated approximately $2.5 million of investor funds. Garcia used the misappropriated funds for his personal and business expenses such as art, domestic help, jewelry, and cash transfers to his personal bank accounts, according to the Complaint.
The Complaint also alleges that Garcia and DG Wealth acted in capacities requiring them to register with the Commission, but were not registered with the CFTC, as required.
RELATED: Feds Call National Mortgage Servicer
In its continuing litigation, the CFTC seeks restitution, disgorgement of ill-gotten gains, civil monetary penalties, trading and registration bans, and a permanent injunction against further violations of federal commodities laws, as charged.
The CFTC appreciates the assistance of the Florida Office of Financial Regulation, Bureau of Financial Investigations, Miami, Florida.
CFTC Division of Enforcement staff members responsible for this case are Susan Padove, Ashley Burden, Mary Elizabeth Spear, Ava M. Gould, Scott R. Williamson, and Rosemary Hollinger.
Now, we want to hear from you! Would like to share your opinion or make a comment on the Unlock Your Wealth Radio Show? If so, then please leave your comment or questions in the space provided below and share this article with your friends and family on Facebook and Twitter. Your comments or question could be chosen as our featured Money Question Monday and a phone call by financial expert Heather Wagenhals could dial your way to be live on the Unlock Your Wealth Radio Show.