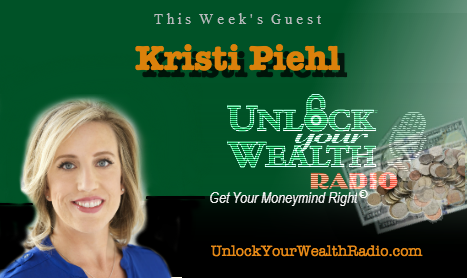 In this interview Kristi reveals how earned media is different from traditional P.R., explaining how traditional P.R. can be like the "Bermuda Triangle" for companies and entrepreneurs. Kristi also offers advice on which questions you should be asking P.R. firms to ensure your requests are being met with the amount of money you're spending on the firm.
Tune in this Friday, February 26th at 9AM PST as Kristi helps you determine if your PR firm is valuable or a waste of time (and money) as she reveals 3 key questions to ask the firm that will help determine if they are suitable for you and your media needs.
Special Announcement:
Heather Wagenhals will be speaking at
Altas Shrugged and Freedom Fest 2016!
Come to Las Vegas and see Heather broadcasting LIVE interviews!
Keys to Riches

Podcast is LIVE!
Visit KeysToRiches.com to begin

listening to this week's Key Show!
This week's key trivia is based on last week's Key: No Seasonal Exceptions
 
Learn more about this week's Key: Create Credit