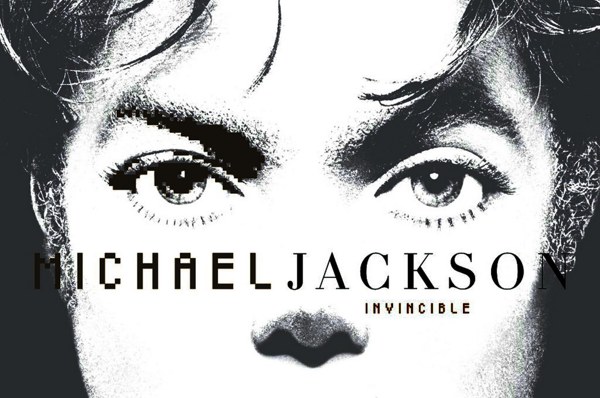 It's obviously not the first place your mind would go for interesting music anecdotes, but when you learn the bizarre things on which that money is often spent, it probably should be. Film budgets are set and upheld by a studio system, whereas if a singular musician is insanely popular they can make certain demands and requests in order to "facilitate" the album's creation. Take Michael Jackson, for example, who decided to book three different studios during the recording of his final album merely because he wasn't sure where he might feel like recording when he woke up.
What this can lead to is albums that cost just as much as movies, and sometimes even more. From Kanye West to Korn and beyond, here are the eight most expensive albums of all time.
RELATED: Streaming Music Finally Makes More Money Than CDs
10. Metallica – Metallica (The Black Album)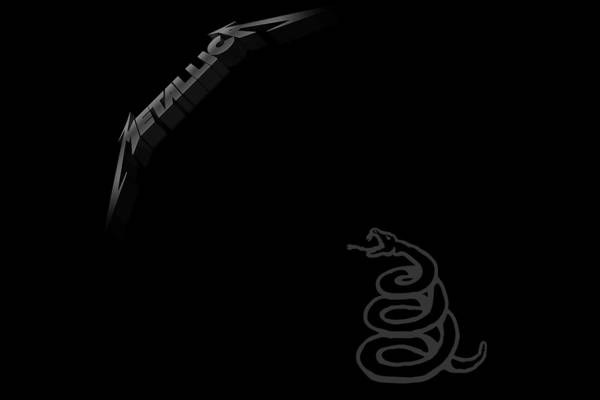 Total Cost: $1,000,000 + 
Metallica's self-titled fifth studio album (also known as The Black Album) marks the point when the band began to leave their thrash roots behind and move towards a more mainstream direction, writing hit singles like Enter Sandman and Nothing Else Matters.
It's a good thing the album did well, because the band sacrificed a lot in order to get it made. The songs on the album were written, re-recorded and then re-written and re-recorded multiple times, in a quest for stronger lyrics and an attempt to get the correct sound. All in all the album was remixed by producer Bob Rock three times, costing upwards of one million dollars and resulting in one of the most expensive heavy metal records ever made.
If you think the financial cost was high, though, so too was the emotional one. During the album's rather troubled production, Lars Ulrich, Kirk Hammett and Jason Newsted all divorced their wives. They then attempted to channel feelings the subsequent feelings of guilt and failure into their playing.
9. The Darkness – One Way Ticket To Hell…And Back
Total Cost: £1,000,000 (Approx $1,400,000)
Following the success of their debut studio album Permission To Land (which spawned singles like I Believe In A Thing Called Love, Growing On Me and Love Is Only A Feeling, and was certified Platinum in several territories around the world), the band's follow-up One Way Ticket To Hell…And Back was highly anticipated.
Unfortunately for The Darkness, the recording process didn't exactly run smoothly. The sheer complexity of the music began to cause problems, coupled with Justin Hawkins' penchant for perfectionism. Some of the record's songs consisted of over one-hundred different guitar parts each, with some of these parts appearing for only a few seconds.
The band hired prolific producer Roy Thomas Baker, who managed to reduce almost forty songs to just ten after a year of recording. During this time the band's bassist Frankie Poullain left over "musical differences", causing turmoil amongst fans who were very fond of Frankie and increasing pressure in the studio. In the end One Way Ticket To Hell cost over one million pounds to make and failed to live up to the sales of Permisison To Land, making it one of the most expensive rock albums ever made.
8. Fleetwood Mac – Tusk
Total Cost: $1,500,000 
You'd think twelve albums into their career that a band would have a good idea of how to keep costs down, but apparently that wasn't true for Fleetwood Mac, whose twelfth album Tusk released in 1979. At the time of its release, Tusk was the most expensive rock album ever made, costing upwards of one million dollars.
Initially the band wanted to purchase their very own studio for the purpose of recording the album, but the money instead went on decking out Studio D at the Village Recorder in Los Angeles with all the necessary equipment and software.
In the end, it was revealed that the cost of the album was closer to one and a half million, and that despite selling four million copies and reaping some profit, the whole thing was considered a failure.
7. Kanye West – My Beautiful Dark Twisted Fantasy
Total Cost: $3,000,000 
Recorded primarily at the Avex Recording Studio in Honolulu, Hawaii, Kanye West's My Beautiful Dark Twisted Fantasy was released to incredible commercial success and critical acclaim. But before it actually got there, a heck of a lot of money was spent creating it.
Most musicians are fortune enough if they can import specific instruments for an album recording, but Kanye decided to import his favourite producers and artists for advice and collaboration, including Pusha T, Nicki Minaj, Drake, Jay-Z, Eminem, Rihanna, Elton John and Justin Vernon.
Kanye spent over three million dollars in expenses alone from his record label Def Jam, and decided to rent out the Honolulu studio's three session rooms indefinitely so that he could jump from room to room whenever he suffered a mental or artistic block and needed a new space to work in.
6. Korn – Untouchables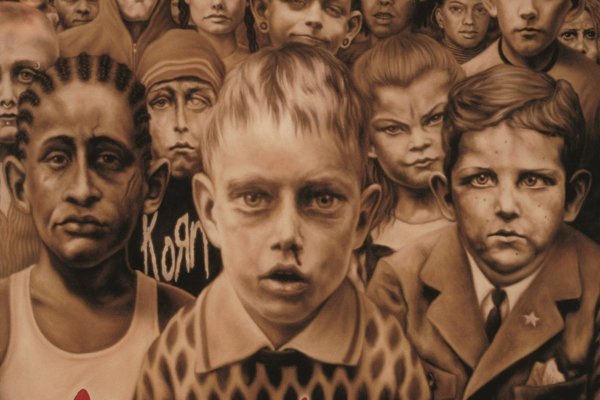 Total Cost: $4,000,000 
Korn's 2002 album Untouchabless is the band's fifth studio album and the follow up to 1999's Issues. Upon its release Untouchables did extremely well, selling almost five-hundred thousand copies during its first week and featuring the Grammy-winning single Here To Stay.
According to the band themselves they were rather frivolous when it came to spending. Specifically, the band rented five houses for ten-thousand dollars each for four months In Phoenix, then did the same thing again in LA, then did it again in Canada.
The vast majority of the four million dollars was spent on an enormous and elaborate crew, with seven-hundred thousand dollars being spent on the actual recording of the album. Luckily for the band, the album's sales and subsequent touring more than made up for the rather erratic spending.
RELATED: Taylor Swift Facing $42 Million Lawsuit for Allegedly Stealing Lyrics to 'Shake It Off'
5. Def Leppard – Hysteria
Total Cost: $5,000,000
At the time of its release, Def Leppard's 1987 record Hysteria was one of the longest albums ever issued on a single vinyl record, lasting a whopping sixty-two and a half minutes. It's also the band's best-selling album to date, shifting twenty-five million copies worldwide. Which is rather fortunate, given the extremely high cost of making it. That's not to mention the sheer amount of time and work that was spent on it too, with four years elapsing between Hysteria's release and the band's previous album Pyromania, released in 1983.
As is often the case, the cost of the album was down to a string of lengthy delays. Originally, the album was to be produced by Robert Lange, but he dropped out due to exhaustion. It was then that Meat Loaf's primary songwriter Jim Steinman was brought in, but his vision for the record's sound did not match up with the band's, and they ended up parting ways.
After that, Def Leppard's drummer Rick Allen lost his left arm in a motor-vehicle accident. He committed to returning to the band despite this disability, but it took time for him to master his custom drum kit. Around this time Robert Lange returned as producer, but there were further delays following Lange's own motor-vehicle accident. What this ultimately amounted to was a cost of almost five million dollars, a crazy amount of money for an album released in 1987.
4. Garth Brooks – Garth Brooks In… The Life Of Chris Gaines
Total Cost: $5,000,000 + $15,000,000 On Marketing
In what's surely one of the most bizarre and ill-considered album releases of all time, country musician Garth Brooks released a record in 1999 under the fictitious persona of an imaginary rock star. Even more boldly, the album was alternatively titled Greatest Hits, a gag that might have been regarded as humorous and clever if the album had actually been any good.
Brooks grew his hair long and dyed it black, donned some eye-liner and began writing moody rock tunes. The album's recording is reported to have cost around five million dollars, with a further fifteen million being spent on the record's promotion. That's a fairly hefty amount to shell out on someone with a soul patch.
In the end, the album received mixed reviews and sold around two million copies. That might seem decent on its own, but considering the huge amount of money that had been pumped into the project it was considered a massive failure, so massive in fact that it derailed Brooks plans to star in a Chris Gaines film.
3. Guns N' Roses – Chinese Democracy
Total Cost: $13,000,000 + Undisclosed Marketing Costs
When it comes to music, there are few albums more infamous than Guns N' Roses' Chinese Democracy, a record over a decade in the making, and a musical project that many believed would never actually come to fruition. There are many reasons why Chinese Democracy probably never should have been released, but in the end it was.
What's undeniable is the sheer cost of making the album. It's costly enough when a record gets dragged out over a few years, but fourteen years is something else entirely. It's reported that over thirteen million dollars were spent in the album's production.
Where exactly did that money go? For a start, renting the studio cost fifty thousand dollars a month. Guitars were rented when it would have been ultimately cheaper to purchase them. Band members were paid over ten grand each, and that's not to mention the innumerable technical staff who were also paid. Combine all that with the fact that Axl Rose regularly didn't show up to the studio for long periods of time and you've got one hell of an expensive (and messy) album.
2. Mariah Carey – Glitter
Total Cost: $22,000,000 Film Budget + $28,000,000 On Dissolving Contract
You know things are grim when an album tanks so badly that the record label that released it spends millions in an attempt to disassociate itself from the artist responsible. Mariah Carey's 2001 release Glitter is the soundtrack album from the film of the same name, both of which were critical and commercial failures.
The album marked something of a musical departure for Carey, and given it was recorded in conjunction with a big-budget film (around twenty-two million dollars was spent) the album's budget was also incredibly high.
Following a public breakdown in the run up to the film and soundtrack's release (which involved Carey handing out ice cream to an MTV audience, performing a public striptease and subsequent hospitalization), as well as very low album sales, Virgin Records evoked a clause in its contract that allowed them to break from a one-hundred million dollar deal for almost thirty-million dollars, making Glitter one of the most expensive albums ever made purely because of the amount spent trying to forget it.
1. Michael Jackson – Invincible
$30,000,000 +  $25,000,000 On Marketing
Released in 2001, Michael Jackson's Invincible was the popstar's tenth and final studio album, an incredibly laboured project that was the result of a crazy amount of work and perfectionism. All in all it took around five years to lay down the record, with Jackson reportedly recording almost one-hundred songs before cutting the track list down to sixteen.
The album was to be something of a comeback for Jackson, who booked three different studios at the same time because he wasn't sure where he might feel like recording on any particular day. He also enlisted the help of various co-writers and producers, and Sony are believed to have spent upwards of twenty million on promotion.
On top of that, Sony soon began to pull the plug on the album's promotion, as Jackson decided he didn't want to tour the record. It was soon announced that Sony would not be renewing their contract after expiration, and despite selling around six million copies the album didn't manage to make a profit.
Now, we want to hear from you! Would like to share your opinion or make a comment on the Unlock Your Wealth Radio Show? If so, then please leave your comment or questions in the space provided below and share this article with your friends and family on Facebook and Twitter. Your comments or question could be chosen as our featured Money Question Monday and a phone call by financial expert Heather Wagenhals could dial your way to be live on the Unlock Your Wealth Radio Show.
Photo Credit: What Culture