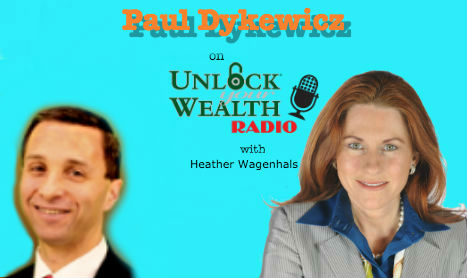 Paul Dykewicz, author of the inspirational book, "Holy Smokes! Golden Guidance from Notre Dame's Championship Chaplain." and editor of Eagle Daily Investor and the editorial director of Eagle Financial Publications in Washington, D.C. joins Heather Wagenhals at Freedom Fest in Las Vegas, Nevada.
Tune in to this interview as Paul explains the purpose of his writing and that he enjoys telling people
something to transform their lives.
As an accomplished, award-winning journalist who has written for Dow Jones, USA Today and other publications, as well as served as business editor of a daily newspaper in Baltimore, Paul Dykewicz volunteers for a faith-based organization to assist the poor in Southeast Washington, D.C., to learn personal finance skills to lift themselves out of debt.
Tune in to this interview to find out the one piece of advice Paul offers to individuals who are struggling in debt.
This week's key trivia is based on last week's Key: Knowledge is Power, Not Knowing is Powerful