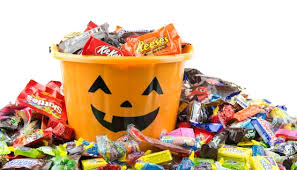 The cost of the candy you purchase this year might be more frightening than Frankenstein showing up Trick or Treating on your doorstep. 
The price of candy and chewing gum has been on the rise since 1998 (even greater than the rate of inflation), according to the Bureau of Labor Statistics.
RELATED: Rock Halloween Without Spending a Fortune
Part of the reason for climbing costs, especially for chocolate, is cocoa production. The Wall Street Journal reports climate change, mainly rising temperatures and unpredictable rainfall, is hurting crops. Cocoa demand has been rising faster than production for the past few years, according to CNBC.
But, a high price tag won't stop Americans from buying treats.
The National Retail Federation estimates costumers will spend $2.5 billion on Halloween candy this year, according to a survey it conducted in September. (This Easter, Americans are expected to spend $2.4 billion on candy.)
Overall Halloween spending is predicted to hit $82.93 billion (that's about $83 per person), the highest the NRF has seen in the survey's 11-year-history.
What kind of candy are people buying? Influencer surveyed 40,000 people in 2015 to show what candies are the most popular in each state. The survey showed Reese's Peanut Butter Cup, Kit Kat and Butterfinger are Halloween favorites. Candy corn was top choice in the greatest number of states in the survey at five.