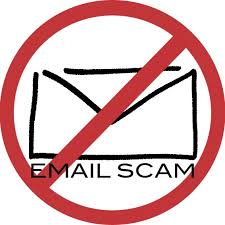 Physical fitness is often learned from parents teaching their kids how to ride a bike, roller skate, etc., but what's not often learned is a healthy path of kids financial fitness. 
Timothy Steffen, director of financial planning at Baird in Milwaukee, says it may seem like a daunting task, so parents should think about their overall goal.
"What are the core lessons you are trying to teach and what will success look like to you," he says. "One noble goal in my mind is to arm your kids with the skills they will need to achieve financial freedom. To me, this means having enough available assets to be able to have choices."
While it's best to start when kids are early, Steffen says, and like any exercise program it's also never too late to start.
Be honest. Several financial experts say parents who want to instill financial fitness should be willing to talk about their experiences.
"These kids wonder, without any real guidance, on how to plan, how to save, how to invest and all of those things," Hickman says. "Be thoughtful and diligent about what your plan is and your perspective and follow through from when they're young through college."
It's OK for parents to share mistakes and explain how they rectified the errors, Steffen says.
Early years. Tina Hay, chief executive officer at Napkin Finance, in Santa Monica, California, says most kids financial understanding won't exist until the age of 4 or 5, but there are still ways to involve them.  
"Although (it's) best to start financial education early, it is more important to begin a process of involving kids when making purchases at the supermarket or store to demonstrate how to money works," Hay says. 
Allowances also help. "As soon as children are given an allowance, parents can start to give them more guidance on actual ways to save and spend their own money," she says.
There are different philosophies about whether to tie allowances to chores, grades or simply given as a flat amount, Steffen says, and there is no right answer. 
"We think the most important element of the allowance is helping kids make good choices about how they use the money by rewarding or aligning a match to important money skills such as saving," he says.
At this age, children need to understand where money comes from, the specialists say. Earl Schultz, president of Strategic Wealth Advisory in Birdsboro, Pennsylvania, says young children can start to learn about the value of money. 
They need to understand "that money has to be earned and doesn't come freely. My parents use to say money doesn't grow on trees," Schultz says.
The experts say using physical savings methods, such as putting money in envelopes or jars, helps to explain the way money can be used, such as spending, saving and charity. Instilling the need to save is important, but parents should be careful to not overemphasize it, Steffen and Hickman say. Just like muscles are built up over time, they also need to relax, too.
"Making a child save everything and miss out on the enjoyment that comes from spending money can be counterproductive," Steffen says. "Being too frugal can lead to just as many issues with handling money in the future as being reckless with money can."
Teen years. At this age, parents can encourage kids to get their first job, say Steffen and Schultz.
"Here you can emphasize how money is earned through working at a job," Schultz says. "For teens, the single most important thing is they need to understand to not to look for handouts from anyone else."
When children bring home their first paycheck, go through the pay stub to explain how taxes work, Steffen says. This is also a good time to introduce a pay-yourself-first mentality, before they have real obligations for rent or car payments, Steffen says. 
"A simple rule is to always save 10 percent of every check. Explain how later on, if they don't subtract the savings first, money will easily get allocated to paying bills, or simply be spent on lattes and burritos," Steffen says.
Parents may also want to talk about investing, Hay says. 
"One of the most important things parents can do is show their children the long-term benefits of investing and saving," she says. "This can be as simple as understanding compound interest or the tax benefits of putting away money in a retirement account."
Older teens will start to consider college. Hickman says it's not unreasonable for children who have first-time jobs to save for college tuition. 
"Even if you (as parent) plan to pay it off, finding a way to have them invested, actively invested, in their own current scenario really instills the gravity of the situation," he says. "That's what you want to do, help them to realize what's happening. They don't know $50,000 is a lot of money, but it's a lot of money."
College children should be able to fall back on their kids financial training they've received from parents, but they'll still need some coaching, the experts say. This will be the first time they've had to budget and helping them stick to a budget is critical. 
Steffen says parents need to remind their children to safeguard sensitive financial information, including Social Security and account numbers, and not leave those statements in sight for identity thieves. 
Have a conversation about credit cards since many college students are exposed to offers. Credit cards aren't inherently bad, but need to be used wisely, Steffen and Hay say.
"The key to avoid overspending on pizza and beer is to avoid all possible debt," she says. "This means paying off credit card balances monthly and avoiding opening any new cards or accounts, regardless of the incentive."
Now, we want to hear from you! Would like to share your opinion or make a comment on the Unlock Your Wealth Radio Show? If so, then please leave your comment or questions in the space provided below and share this article with your friends and family on Facebook and Twitter. Your comments or question could be chosen as our featured Money Question Monday and a phone call by financial expert Heather Wagenhals could dial your way to be live on the Unlock Your Wealth Radio Show.
Original article courtesy of www.coastlinefcu.org.