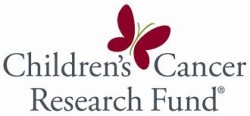 Fake money was recently dispensed at a Bank of America ATM in Seattle. The women who received the fake $20 bill during a transaction was withdrawing $300 when she noticed the counterfeit twenty dollar bill.
She said when she got her cash, she immediately noticed one tattered bill. After a further look, she said the bill was clearly prop money. President Andrew Jackson's face was misshapen, and several areas clarify the bill is not for legal use and is for 'Motion Picture Use Only.'
RELATED: Average First-Time Homebuyers Earnings
"It bewildered me that they could actually have that occur at a bank," Fox said.
Fox brought the bill inside to report the incident to the bank manager immediately.
Bank of America confirms the incident and said they gave Fox a real $20 bill Tuesday in return. A spokesperson called it an isolated incident that they will report to local authorities and the Secret Service.
A spokesperson for the bank also told KOMO News there are safeguards to keep fake money out of ATMs, but for security reasons they would not go into detail.
While Fox got her money back, she still worries about vulnerable customers who don't take the time to count their cash.
"I mean this is blatantly fake money. The bank isn't supposed to miss these things," Fox said. "I just don't want this to happen to other people. A bank industry is supposed to be trustworthy."
Now, we want to hear from you! Would like to share your opinion or make a comment on the Unlock Your Wealth Radio Show? If so, then please leave your comment or questions in the space provided below and share this article with your friends and family on Facebook and Twitter. Your comments or question could be chosen as our featured Money Question Monday and a phone call by financial expert Heather Wagenhals could dial your way to be live on the Unlock Your Wealth Radio Show.