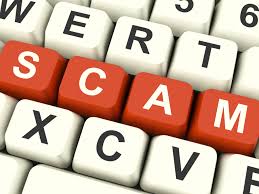 Personal finance is a topic everyone is challenged at, but according to the Lincoln Financial Group (LNC), women handle this challenge much better than men.
The findings reveal women understand the importance of saving, recognize that unexpected events have the potential to disrupt financial stability, and are taking action to help secure their financial futures, more than men.
RELATED: Average First-Time Homebuyers Earnings
Women have the opportunity to build on their personal finance strengths, while also focusing on areas where they can improve, such as taking steps to protect their income and wealth.
Women are focused on today and tomorrow
Nearly all women (90 percent) say it's important to stay on track of managing day-to-day living expenses, compared to 79 percent of men. And while both men and women are optimistic about their financial futures1, women are more likely to say it is very important to save for the future, which includes both retirement and other financial goals2.
"Our research shows that across the board, women place a higher level of importance on financial goals," said Jamie Ohl, president, Retirement Plan Services, Lincoln Financial Group. "The awareness is there. We simply have to ensure that we are helping women take concrete steps toward securing their financial futures, like increasing contributions to their retirement plans."
Women also understand the value of planning for personal finance when it comes to income in retirement —71 percent believe retirement income planning is an important wealth-protection strategy for the future. And according to Phoenix Marketing International3, female decision-makers are more likely to incorporate financial products that help accumulate assets to provide income for retirement – such as an annuity – into their financial plans than male decision-makers.
As part of that strong focus on the future, women are more likely than men to view life insurance as critical to their financial well-being — and they're taking action. In 2016, 56 percent of women surveyed owned life insurance, compared to 49 percent in 20134.
Women understand they can't control everything
Women are also more aware than men that unexpected issues, like personal finance, beyond their control could affect their financial futures. This awareness sets the stage for women to put in place financial protections that can help them be more prepared in the event of unforeseen circumstances – if they are made aware of their options. Just 16 percent of women feel very confident that they would be able to cover their current expenses if they were faced with a serious injury or illness. Forty percent of women worry about becoming unable to work and make money due to a disability5. Women also feel significantly less prepared than men to protect their wealth from external factors such as taxes, inflation and market volatility6.
"Women have a firm grasp on the reality that unexpected health and other issues can arise at any time – disrupting life and throwing a wrench into financial plans," said Diane Russell, Senior Vice President of Group Benefits at Lincoln Financial Group. "And women can turn this concern into a strength by arming themselves with the right financial protections. For example, enrolling in various insurance coverages through work can help protect income and safeguard financially against the unknown."
Benefits frequently offered through the workplace, such as disability insurance, accident insurance and critical illness insurance, can help provide a layer of financial security in case of emergency. Many women are already taking advantage of these protections — 63 percent of women offered disability insurance are currently enrolled, compared to 58 percent of men. However, not as many are taking advantage of benefits like accident insurance and critical illness insurance, which can help cover the cost of high deductibles or even provide a lump-sum payout in the case of a serious illness or injury. Just 52 percent of those offered accident insurance are enrolled, and 35 percent are enrolled in critical illness insurance. These types of coverages typically come at minimal cost through an employer.
Long-term care coverage is another important consideration for women. The majority of caregivers in the U.S. are women, which can often lead to physical, emotional and financial stress – yet only nine percent of women own long-term care insurance. This type of coverage can help individuals ensure their care preferences are met should the need arise in the future, and help protect their families from the often expensive services associated with long-term care.
Now, we want to hear from you! Would like to share your opinion or make a comment on the Unlock Your Wealth Radio Show? If so, then please leave your comment or questions in the space provided below and share this article with your friends and family on Facebook and Twitter. Your comments or question could be chosen as our featured Money Question Monday and a phone call by financial expert Heather Wagenhals could dial your way to be live on the Unlock Your Wealth Radio Show.
Photo credit: www.campaignforfairsettlement.org