Dinner and a movie is so old school.
This year, why not treat your Valentine to a Money Date? It may not sound romantic, but spending an evening talking finances might be the secret to staying together – money problems are one of the leading causes of divorce!
Mark Kenney will share how you can set up your own Money Date, what to cover and how to start the conversation.
Who's On:
Mark Kenney, CFP, is Series 7 & 66 Securities Licensed as well as Massachusetts Life and Accident & Health licensed. Mark has also obtained both the Chartered Retirement Plan Councilor designation and the Certified Financial Planner, or CFP®, certification. Mark graduated from the National University of Ireland, Galway with a first class honors Commerce degree. Most recently he also obtained a Certificate in Financial Planning from Bryant University.
Big Vision:
His passion is to provide each client with that sheltered harbor for their financial freedom because it's not about the money. It's about being able to preserve the aspects of life that makes it so special.
What's Shared:
Join the conversation and learn:
What exactly is a Money date?
What should be discussed on a Money date?
Are you and your significant other financially compatible?
What are some money mistakes you should avoid as a couple?
Mark Kenney will share how you can set up your own Money Date, what to cover and how to start the conversation.
Learn More with Guests Links:
Mark's Company Website:​ shpfinancial.com
This Week's Key:
Our sixth key from the Keys to Riches© Financial Philosophy is Hope for the Best, Plan for the Worst – join us Mondays for our Unlock Your Wealth LIVE show at our Facebook fan page fb.com/UnlockYourWealthRadio
Special Offers :
50% Off USE PROMO CODE: halfoff7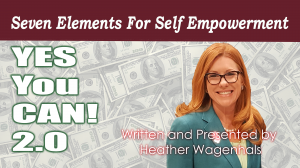 Have you ever been on of money date? share your experiences with us below! You could be selected to be a guest on the show!
---
Check out Jim Woods' FREE Report for Unlock Your Wealth Today viewers
here
.

Learn More with Resource Links:
You can hop on the show and directly ask questions!
Special Offers:
Get your FREE book from our sponsor Audible at
AudibleTrial.com/UnlockYourWealth
and click on the link to choose from over 150,000 titles for your iPhone, Android, Kindle or MP3 Player!
Join us on Instagram (
http://Instagram.com/UnlockYourWealth
) Wednesdays at 7:30 PM Eastern where Heather shares her mid-week update! also follow @unlockyourwealth so you always know every time Heather does the new broadcast. For free tools and resources, give Heather an inbox message after each show for the complimentary resource she offers. FREE is GOOD! Do it now!
Featured Expert Links:
JIM WOODS
DR. MARK SKOUSEN

BRYAN PERRY

Premium Income

HILARY KRAMER
Tags:
Personal finance, investing, ID theft, wealth, health, wisdom, luxury lifestyle, pleasurable pursuits, millionaires, keys to riches, money, credit, heather wagenhals, hilary kramer, mark skousen, bryan perry, bob carlson, mike turner, jim woods, investing, jim woods investing, stock market, bond market, retirement, 2019 predictions, 2018, bear market, bull market, FreedomFest, renaissance man, renaissance woman, inflation, stocks, bonds, options, trading, market crash, foreign currencies, precious metals, gold, silver, platinum, palladium, rare coins, successful investing, intelligence report, newsletter writer, newsletter, investing newsletter, newsletter editor, objective thinking, critical thinking, decision-making, heather wagenhals